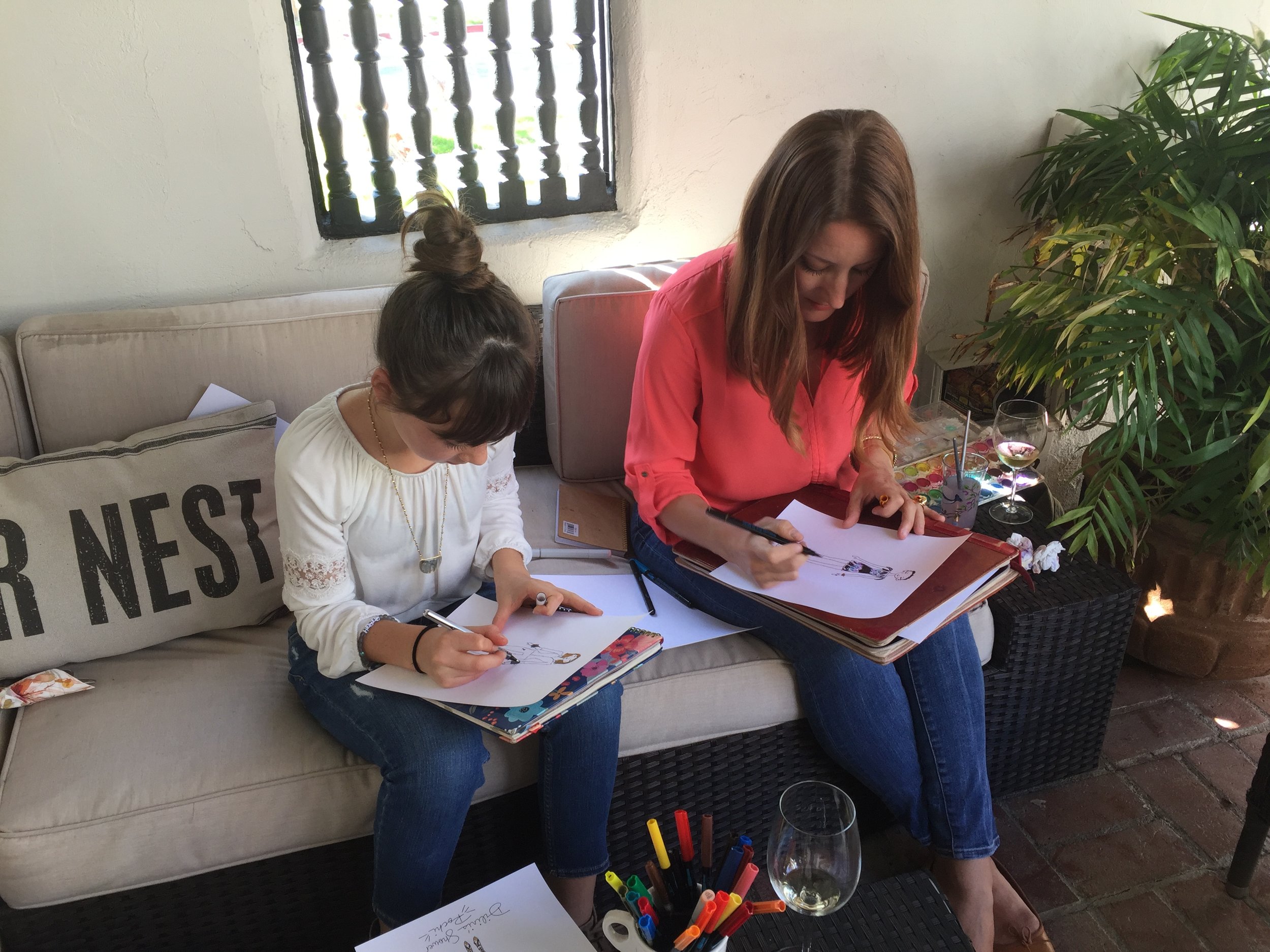 Hi! I am an illustrator and designer who splits my time between the North Shore of Massachusetts and Los Angeles; creating art for blogs, beauty and fashion brands, event planners and television.
My style is a little fashion, a little childlike and a lot whimsical. Through the years my artwork changed a lot but it seems it has gone right back to the way it was when I was a young girl and I am finally okay with that!
When I am not drawing, I am designing arts and crafts projects for events with my company little junebugs, or working with my other creative pals making floral installations, jewelry and event decor.
I am proudly serving my sixth year as a board member and creative director of the maxloveproject, creating arts and crafts with and for children living with childhood cancer.
I love working with new creative souls so please contact me if you'd like to create and collaborate.